No results were found for the filter!
Products from HH SIMONSEN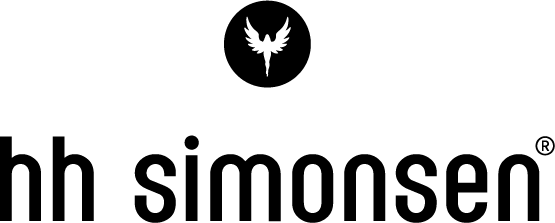 MIT FRISEUREN FÜR FRISEURE ENTWICKELT
WO ALLES BEGANN
hh simonsen wurde 2003 in der Dänischen Stadt Skærbæk von drei Friseuren gegründet. Ihre langjährige Erfahrung, direkt aus dem Salonalltag, hat eine Vision zum Leben geweckt: Ihre Vision war es Top-Stylinggeräte zu entwickeln, die den professionellen Ansprüchen entsprechen und gleichzeitig für jedermann erschwinglich sind. Heute zählt ihre Marke zu den beliebtesten unter den besten Friseuren weltweit.
hh simonsen kreiert professionelle Haarprodukte und Elektrogeräte für kreative Stylisten, die keine Kompromisse eingehen möchten. Wir wissen wie wichtig es ist, mit den richtigen Tools zu arbeiten – und das ist der Punkt, an dem hh simonsen ins Spiel kommt: Mit Produkten, die in enger Zusammenarbeit mit angesehenen Friseuren entwickelt wurden und mit der neuesten Technologie ausgestattet sind.
INNOVATIV / INNOVATIVE TECHNOLOGIE
hh simonsen arbeitet eng mit der University of Southern Denmark (SDU) zusammen um Elektrogeräte für die Zukunft der Friseurbranche zu entwickeln. Dank der Recherche und dem fundamentierten Wissen der SDU, gelingt es uns die innovativsten Produkte auf den Markt zu bringen. Die SDU ist somit ein wertvoller Partner in unserem Bemühen das Sortiment laufend zu optimieren und neue Funktionen mit bestmöglicher Benutzerfreundlichkeit in den Produkten zu integrieren.
SKANDINAVISCHE QUALITÄT
Eines war von Anfang an klar: Für ein High-Performance-Styling ist es unabdingbar, dass die Produkte beste Qualität aufweisen. Nur so können sie dem Standard im professionellen Gebrauch, sowieso auch dem aller Konsumenten, standhalten. Komfort, Funktionalität,Langlebigkeitund Sicherheit, gepackt in ein edles – das zeichnet hh simonsen-Produkte aus.