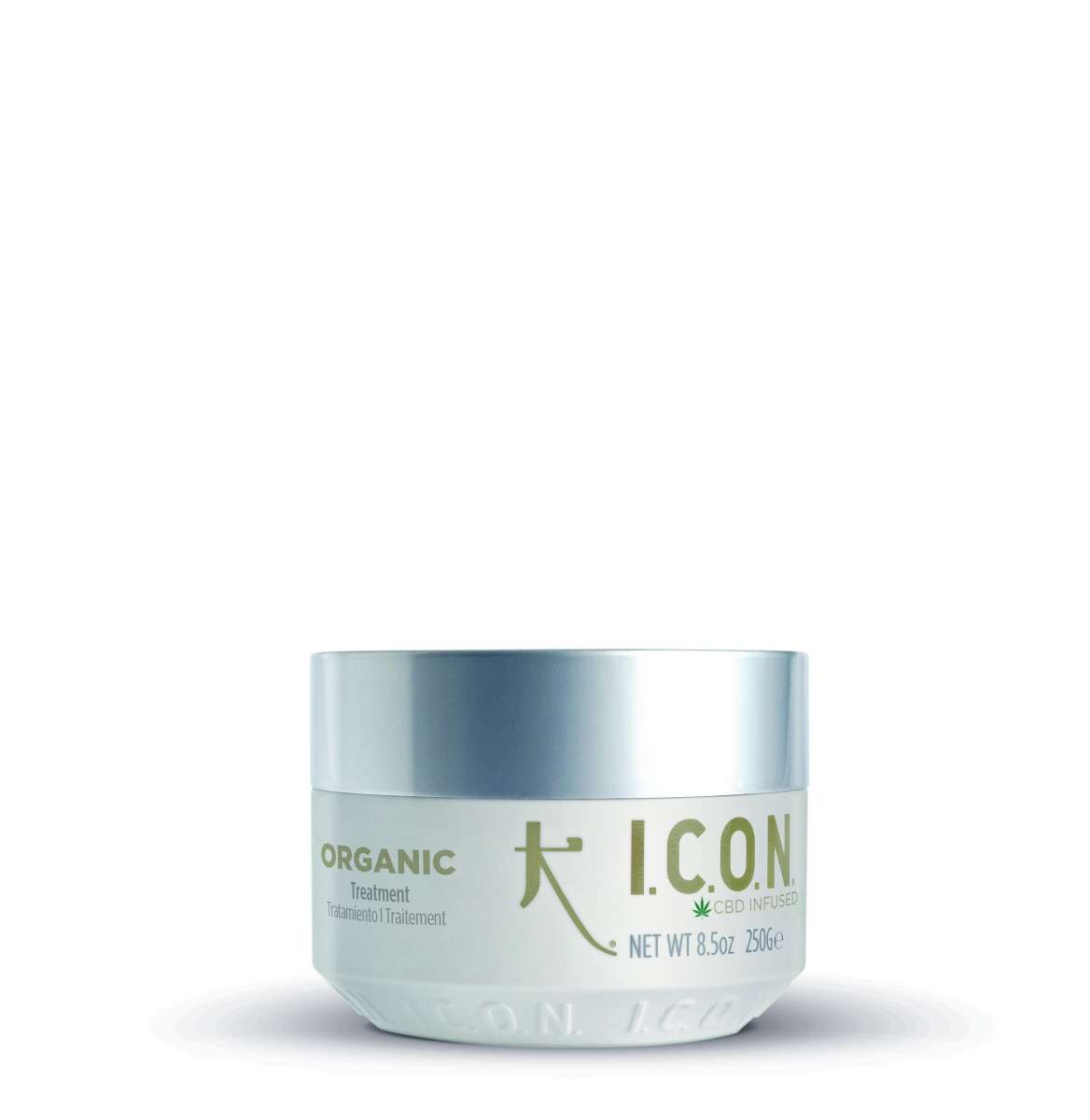 I.C.O.N | ICON Organic TREATMENT MASK

Content:
250 g (
€20.80
* / 100 g)
Prices incl. VAT plus shipping costs
Immediately ready for dispatch, in 2-3 working days with you
Item number:

5510398

Manufacturer number:

112112

Advantages

Free delivery on orders over € 100, -
Shipping within 24 hours *
30 days money back guarantee
I.C.O.N | ICON TREATMENT MASK Organic-Treatment Hair treatment mask Intense, powerful and...
more
I.C.O.N | ICON TREATMENT MASK Organic-Treatment
Hair treatment mask
Intense, powerful and nutritious.
A function of oils, butter, green tea, cucumber and aloe vera makes this ultra-hydrating mask. It's made with lavender, vanilla, coconut and CBD oils are formulated to nourish the hair in depth and restore. The use of butter and vitamins ensures Filling, the moisture and shine of the hair. Cucumber and Aloe Vera provide moisture and promote healthy hair growth. This nourishing 3-5-minute mask with naturally derived ingredients strengthens, hydrates and protects the hair.
ORGANIC LAVENDER VANILLA
The shampoo, conditioner and treatment mask also contain vanilla and lavender oil, which promote cell rejuvenation and antimicrobial properties and antioxidants that protect the hair from protect contamination and at the same time free radicals reduce. The essence of lavender and vanilla gives the whole line a warm and soothing aroma.
Information about the new ICON Organic CBT series:
A natural, organic, waterless, perfume-free, aloe based skincare range, enriched with essential oils and CBD, which sets the standard of its kind,
redefines what is pure, natural and organic in hair care. Health care, nutrition and the environment are all the rage
of our time. We know what we want, and we want to know what effects this has on us both physically and emotionally; from
the ingredients selected by us up to the packaging used. Our decisions are carefully weighed and well thought out.
We take care of ourselves, and at the same time we take care of the environment and the world we live in. We are totally committed to transparency and therefore
open our process from beginning to end. Thus, after visiting numerous plantations, we found the purest and richest plants.
We have teamed up with accredited laboratories that are certified to produce the purest CBD broad spectrum oil. We work closely with our accredited laboratories to eliminate water and use aloe as a base, especially since it is a sustainable resource. Our products, which are enriched with essential oils, minerals, ions and amino acids, provide us with all the materials our hair needs. We have added the highest available concentration of CBD to each product.
Packaging
Natural and organic substances packed in PCR. PCR (Post Consumer Resin) plastics are made from recycled materials from bottles as well as from other plastics. PCR uses less energy and fossil fuels, thus protecting the environment from excessive pollution, waste of resources and waste disposal. PCR is
finally a plastic that can be recycled. With an annual consumption of 500 billion plastic bottles worldwide, the time has long since come to take action, and I.C.O.N. has committed itself to doing so.
CBD 1000 in Miron glass
Miron glass (biophotonic glass) allows only violet, ultraviolet and infrared radiation to pass through. It acts like a natural filter that completely blocks the spectral range of visible light, with the exception of violet light. This unique property filters out harmful rays and allows only useful rays to penetrate.so the violet rays improve the quality of the substances in the
bottle and thereby extend the shelf life and effectiveness of our CBD 1000 - without the addition of preservatives.
CBD data
This homeopathic remedy is known for its innumerable therapeutic properties and has been increasingly used in recent decades to enhance general well-being and restore balance. Massaged into the muscles, it relieves tension and pain. The administration of a few drops reduces stress and improves general well-being. Scientific studies show that CBD is not only useful for homeopathic healing of the body, but also for calming anxiety, treating epileptic seizures and other Diseases and promotion of general health and mental well-being. In the United States and Canada, CBD oil is the most recent trend and latest phenomenon when it comes to increasing his well-being. CBD is added to cosmetic products, body creams, lip balms and a variety of edible forms. Recently CBD oil has also been used in sweets, drinks, jelly beans and eye drops.
CBD Oil the Nonplusultra
I.C.O.N. has studied the benefits of CBD oil in hair care and has found how beneficial it is in healing and caring for the scalp and Hair is. So the next logical step was to include all the benefits of CBD in their Natural and Organic line.
| | |
| --- | --- |
| Suitable for whom?: | alle Haartypen und -längen |
Related links to "Organic TREATMENT MASK"