Dovo Solingen Straight razor 5/8" carbon | Barbarossa Olive wood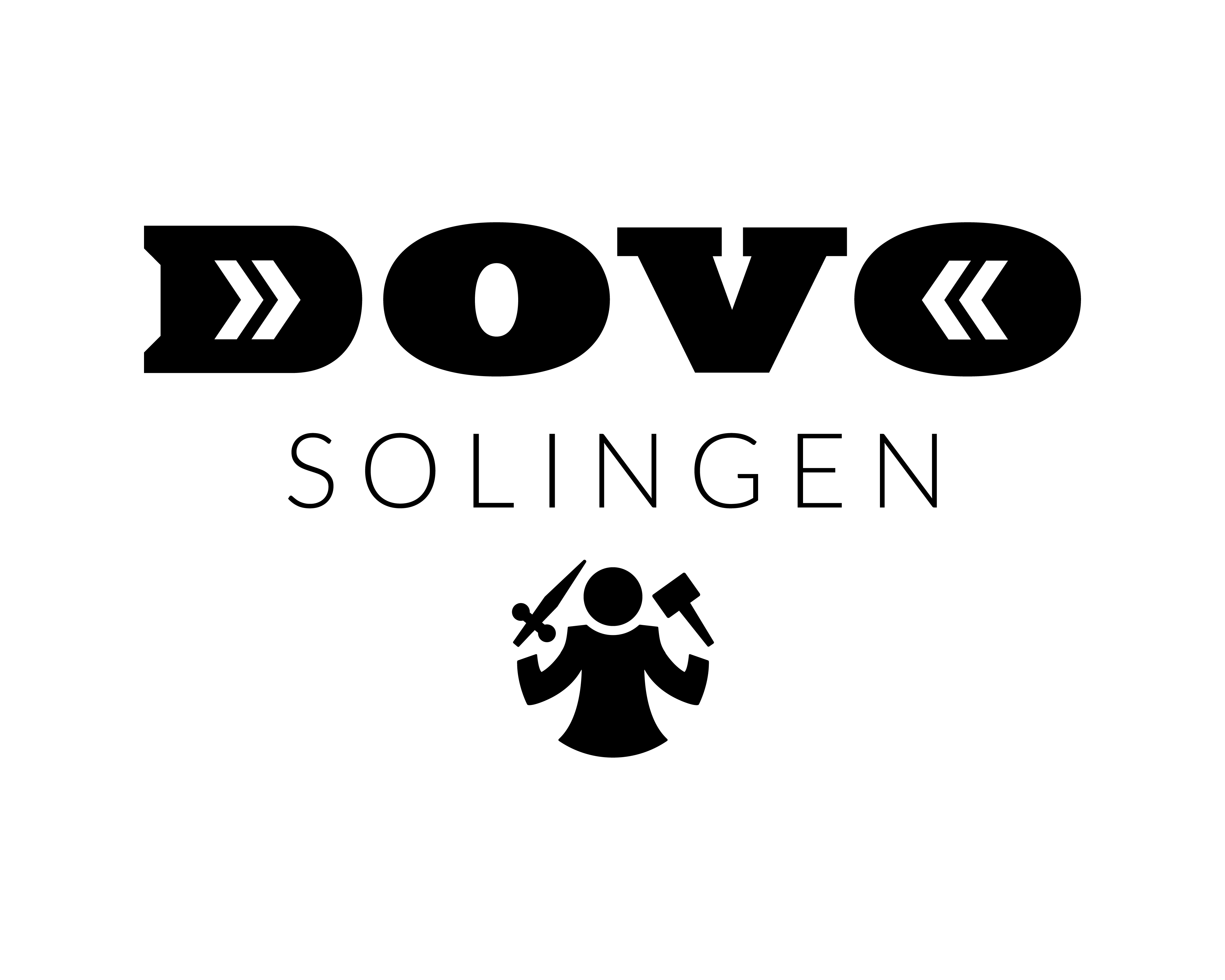 Prices incl. VAT plus shipping costs
Immediately ready for dispatch, in 2-3 working days with you
Item number:

5510514

Manufacturer number:

10580086 | 46581

Advantages

Free delivery on orders over € 100, -
Shipping within 24 hours *
30 days money back guarantee
Dovo straight razor 5/8" carbon | Barbarossa Olive wood 1/1 The DOVO Barbarossa in 5/8...
more
Dovo straight razor 5/8" carbon | Barbarossa Olive wood 1/1
The DOVO Barbarossa in 5/8 inch has been designed for the needs of barbers and beard wearers. The special feature of this razor is its short blade. It is particularly manoeuvrable and precise to wield. This allows the user to shape his beard and contours with millimetre precision. The fine engraving of the image of the famous beard wearer Emperor Barbarossa is a visual highlight.
MATERIAL
This razor is made of carbon steel with the material designation 1.2210, better known as silver steel. To achieve a hardness of around 61 HRC, the material is heated to over 1000 degrees and then immediately quenched with a special oil. The subsequent tempering at about 200 degrees gives the blade elasticity and toughness.
HANDLE MATERIAL
Olive wood is a unique material of nature. It is harder than domestic oak or beech wood and at the same time shows a high resistance to mould. Even untreated olive is characterised by an above-average resistance to water, which naturally makes it the perfect material for razors, shaving brushes and shavettes.
HOLLOW SANDING
With the hollow grind, the razor is ground concave from the back to the cutting edge. This design combines great flexibility with high longitudinal torsional rigidity. The blade dynamics ensure a smooth shave accompanied by a very characteristic sound, which is triggered by the swinging of the razor at the hair section.
BLADE DESCRIPTION
The Spanish head is an intricately designed razor head shape. The special feature of this head is that it is concave in shape with a slightly rounded tip. This rounding makes it easier to shave even complex passages around the ears, nose and dimples. Such a design offers you high precision without having to sacrifice a minimum of safety.
BLADE WIDTH
Straight razors in the 5/8 inch size are real all-rounders and can handle any task related to the classic wet shave with flying colours. The blade is relatively heavy and can therefore glide gently over your skin without much pressure. At the same time, it is still manoeuvrable enough to be able to manage more technically demanding passages around the nose, ears and chin.
| | |
| --- | --- |
| Scope of delivery: | Metallbox blau, Rasiermesser |
| Material: | Edelstahl 1.4034 |
| Handle material: | Olivenholz |
| Blade description: | Doppelansatz, Erl einseitig geführt, Spanischer Kopf |
| Blade grinding: | vollhohl |
| Blade width: | 5/8" |
| Dimensions: | 14,5cm x 2,4cm x 1,1cm |
Related links to "Straight razor 5/8" carbon | Barbarossa Olive wood"