Dovo Solingen Straight razor 5/8" carbon | Astrale ebony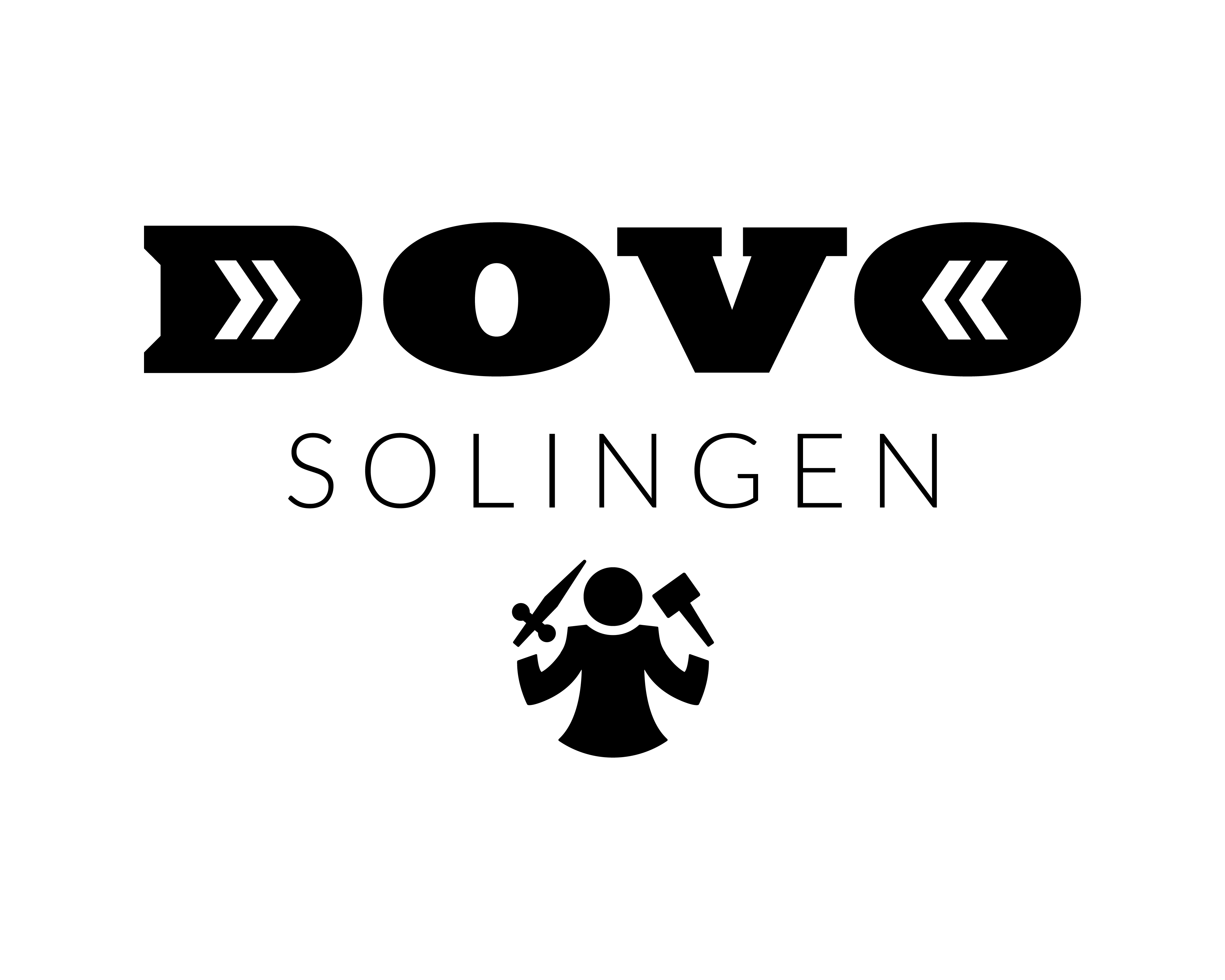 Prices incl. VAT plus shipping costs
Immediately ready for dispatch, in 2-3 working days with you
Item number:

5510531

Manufacturer number:

12581085 | 558130

Advantages

Free delivery on orders over € 100, -
Shipping within 24 hours *
30 days money back guarantee
Dovo straight razor 5/8" carbon | Barbarossa ebony 1/1 hollow. With the DOVO 5 straight...
more
Dovo straight razor 5/8" carbon | Barbarossa ebony 1/1 hollow.
With the DOVO 5 straight razor, you reach for the stars! The ASTRALE takes you on an exciting journey into the galaxy of classic wet shaving with its half hollow grind, double ribbed tang, and gold decoration. You can engrave your personal start date on the inserted nickel silver plate in the ebony handle..…
MATERIAL
This straight razor is made of carbon steel with the material number 1.2210, better known as silver steel. In order to achieve a hardness of approximately 61 HRC, the material is heated to over 1000 degrees celsius and then immediately quenched with a special oil. The subsequent tempering at about 200 degrees celsius gives the blade elasticity and toughness. The ornaments are beautifully gold-plated with 24 karat gold.
HANDLE MATERIAL
Ebony is one of the most valuable woods on earth. It is extremely hard and heavy. Therefore, it is excellently suited for the production of a high-quality handle. Its structure enables the wood to keep its shape even in a damp environment and not to swell. Several sanding passes are necessary to create the silky soft surface.
Grind
During hollow grinding, the straight razor is ground concavely from the back to the cutting edge. This design combines great flexibility with high torsional rigidity in longitudinal form. Enjoy the satisfying sound and feel of a gentle shave from the vibration of the razor blade trimming your facial hair.
BLADE DESCRIPTION
The round point is the classic shape for a razor and is suitable in most shaving situations. This type of point has been very popular for centuries, as the curved shape can be used very safely in the areas of the ears, nose, and dimples. Even in the event of a fall, the rounded head protects you from injuries.
BLADE WIDTH
Straight razors in the 5/8 inch size are real all-rounders and can handle any task related to the classic wet shave with flying colours. The blade is relatively heavy and can therefore glide gently over your skin without much pressure. At the same time, it is still manoeuvrable enough to be able to manage more technically demanding passages around the nose, ears and chin.
| | |
| --- | --- |
| Scope of delivery: | Metallbox blau, Rasiermesser |
| Material: | Kohlenstoffstahl 1.2210, verziert mit 23 Karat Gold |
| Handle material: | Ebenholz schwarz |
| Blade description: | einfacher Ansatz, Erl zweiseitig geführt, Rundkopf |
| Blade grinding: | halb-hohl |
| Blade width: | 5/8" |
| Dimensions: | 15,9cm x 2,4cm x 1,1cm |
Related links to "Straight razor 5/8" carbon | Astrale ebony"