Dovo Solingen Straight razor 6/8" Carbon | Mountain Lion Ebony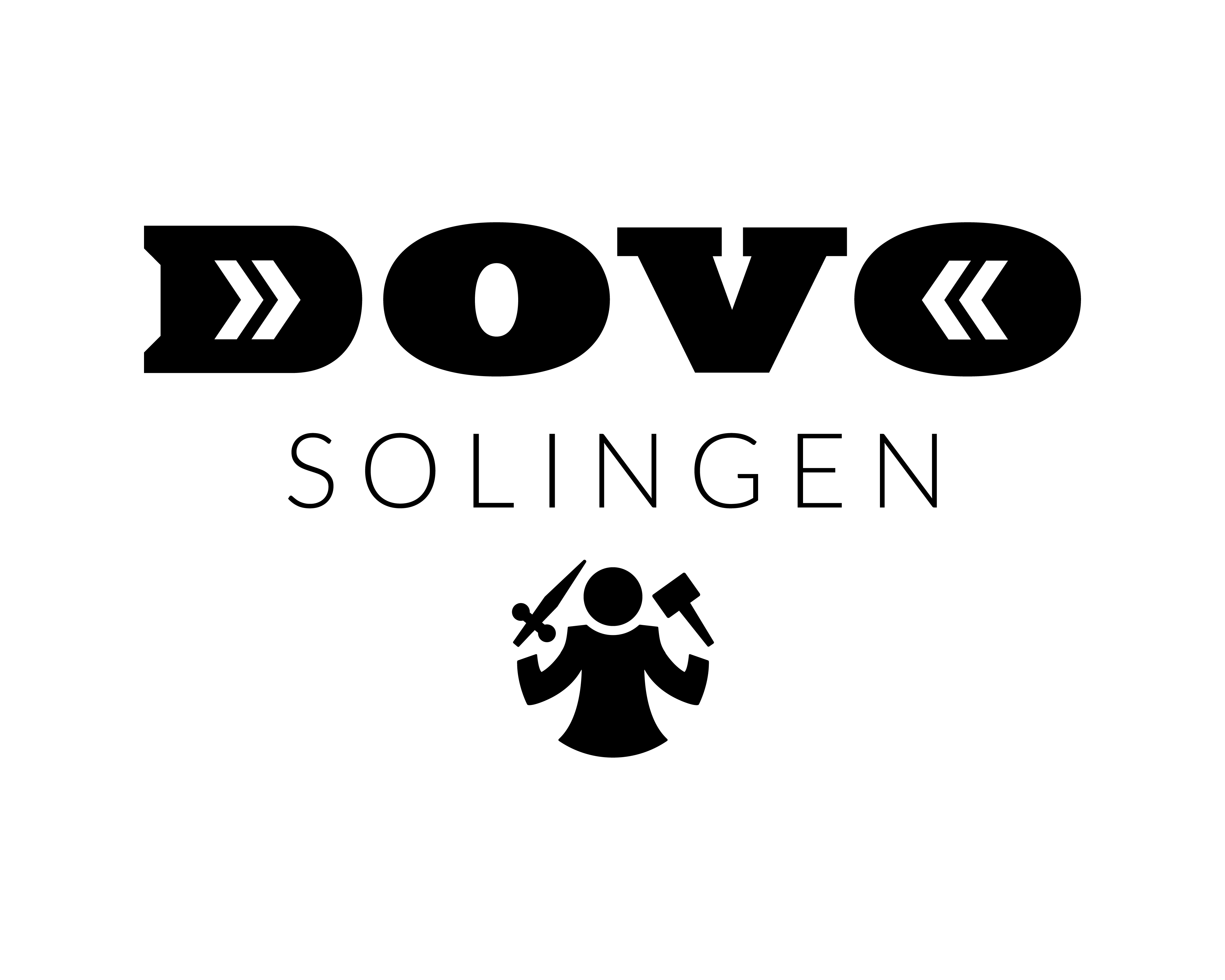 Prices incl. VAT plus shipping costs
not immediately ready for dispatch, article is not in stock but available at short notice
Item number:

5510516

Manufacturer number:

10681083 | 36830

Advantages

Free delivery on orders over € 100, -
Shipping within 24 hours *
30 days money back guarantee
Dovo straight razor 6/8" Carbon | Mountain Lion Ebony The DOVO straight razor 3 in 6/8...
more
Dovo straight razor 6/8" Carbon | Mountain Lion Ebony
The DOVO straight razor 3 in 6/8 inch is nicknamed "Bergischer Löwe" and belongs to the best of the best with its Spanish head, the finely worked blade decorated with gold as well as the noble handle scales. As a tribute to our home region and its history, the lion as heraldic animal adorns each of the handmade razors. For optimal guidance of the razor, it has a thumb grip recess.
MATERIAL
This razor is made of carbon steel with the material designation 1.2210, better known as silver steel. To achieve a hardness of approximately 61 HRC, the material is heated to over 1000 degrees and then immediately quenched with a special oil. The subsequent tempering at about 200 degrees gives the blade elasticity and toughness. The ornaments are created by coating with 24 carat gold.
HANDLE MATERIAL
Ebony is one of the most valuable woods on earth. It is extremely hard and heavy. Therefore, it is excellently suited for the production of a high-quality handle. Its structure enables the wood to keep its shape even in a damp environment and not to swell. Several sanding passes are necessary to create the silky soft surface.
HOLLOW SANDING
With the hollow grind, the razor is ground concave from the back to the cutting edge. This design combines great flexibility with high longitudinal torsional rigidity. The blade dynamics ensure a smooth shave accompanied by a very characteristic sound, which is triggered by the swinging of the razor at the hair section.
BLADE DESCRIPTION
The Spanish head is an intricately designed razor head shape. The special feature of this head is that it is concave in shape with a slightly rounded tip. This rounding makes it easier to shave even complex passages around the ears, nose and dimples. Such a design offers you high precision without having to sacrifice a minimum of safety.
BLADE WIDTH
A wide blade is particularly suitable for men with strong beards or thicker hair. A 6/8 inch razor glides unflinchingly through even the thickest facial hair. The experienced barber appreciates the high dead weight of the blade and the resulting smooth running behaviour. Especially on smooth parts of the face, you can achieve an unrivalled close and comfortable shave.
| | |
| --- | --- |
| Scope of delivery: | Metallbox blau, Rasiermesser |
| Material: | Kohlenstoffstahl 1.2210, verziert mit 23 Karat Gold |
| Handle material: | Ebenholz schwarz |
| Blade description: | bunter Rücken, Daumenloch, Hohlspiegel, Spanischer Kopf |
| Blade grinding: | vollhohl |
| Blade width: | 6/8" |
| Dimensions: | 15,9cm x 2,7cm x 1,1cm |
Related links to "Straight razor 6/8" Carbon | Mountain Lion Ebony"