Dovo Solingen Straight razor 6/8" Carbon | Bismarck | gold-coloured inlay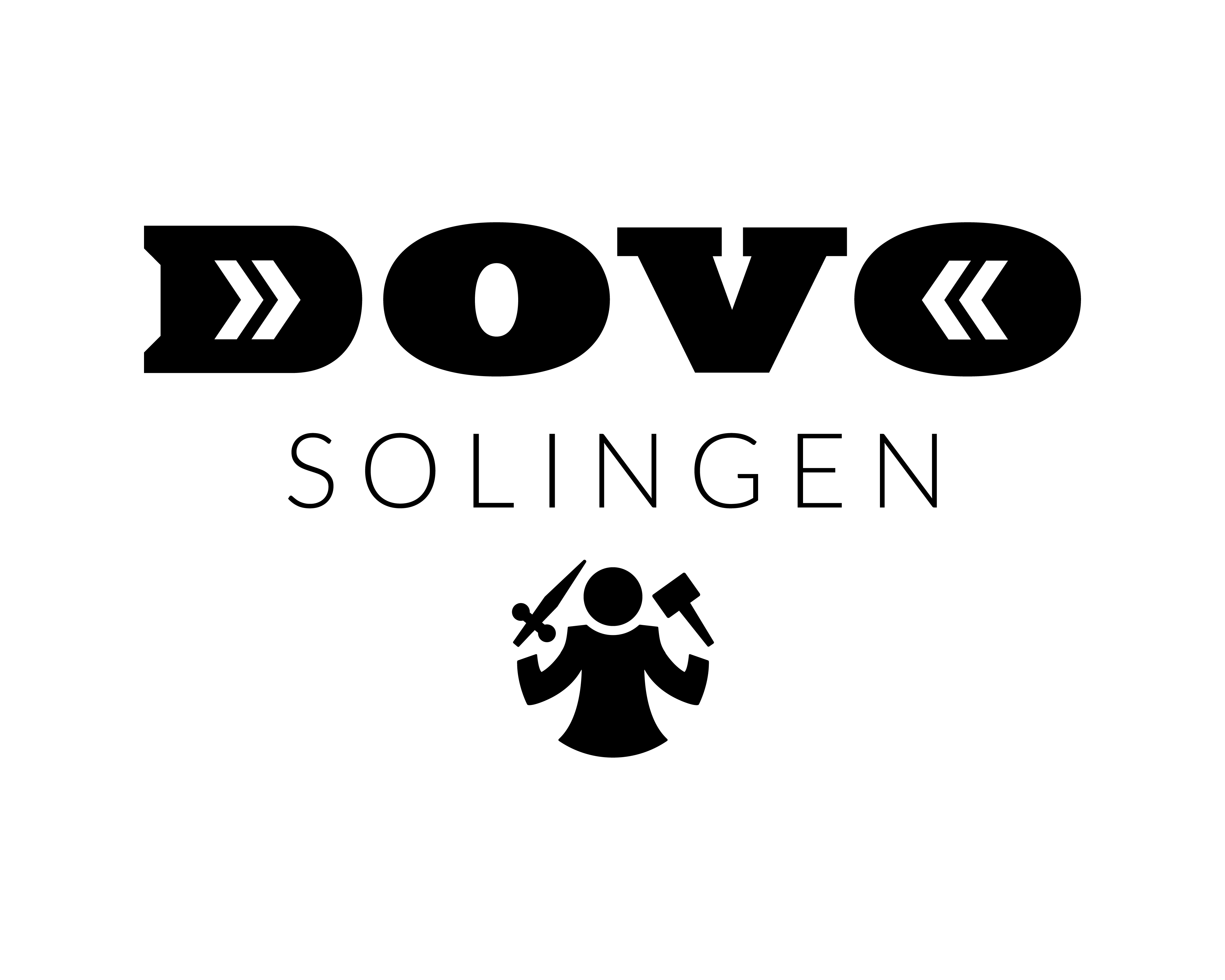 Prices incl. VAT plus shipping costs
not immediately ready for dispatch, article is not in stock but available at short notice
Item number:

5510517

Manufacturer number:

10681193 | 3680

Advantages

Free delivery on orders over € 100, -
Shipping within 24 hours *
30 days money back guarantee
Dovo straight razor 6/8" Carbon | Bismarck | gold-coloured inlay The 6/8 inch DOVO...
more
Dovo straight razor 6/8" Carbon | Bismarck | gold-coloured inlay
The 6/8 inch DOVO straight razor No. 2 has earned the name BISMARCK®. The name stands for the highest quality straight razor design from Solingen in the 20th century. This tradition for excellence still holds true today. The special features of this model are its characteristic elegant appearance, heavy weight, and incomparable handling. Only our most experienced specialists produce this unique piece by hand.
MATERIAL
This straight razor is made of carbon steel with the material number 1.2210, better known as silver steel. In order to achieve a hardness of approximately 61 HRC, the material is heated to over 1000 degrees celsius and then immediately quenched with a special oil. The subsequent tempering at about 200 degrees celsius gives the blade elasticity and toughness. The ornaments are beautifully gold-plated with 24 karat gold.
HANDLE MATERIAL
Ebony is one of the most valuable woods on earth. It is extremely hard and heavy. Therefore, it is perfect for the production of a high-quality handle. Its structure allows the wood to retain its shape even in humid environments and prevents swelling of the material. Several grind cycles are necessary to create the silky smooth surface.
Grind
During hollow grinding, the straight razor is ground concavely from the back to the cutting edge. This design combines great flexibility with high torsional rigidity in longitudinal form. Enjoy the satisfying sound and feel of a gentle shave from the vibration of the razor blade trimming your facial hair.
BLADE DESCRIPTION
The round point is the classic shape for a razor and is suitable in most shaving situations. This type of point has been very popular for centuries, as the curved shape can be used very safely in the areas of the ears, nose, and dimples. Even in the event of a fall, the rounded head protects you from injuries.
BLADE WIDTH
A wide blade is particularly suitable for men with strong beard growth or thicker hair. A 6/8 inch straight razor glides undeterred through even the thickest facial hair. The experienced barber appreciates the high weight of the blade and the resulting smooth operating performance. Especially on straight facial areas, you will achieve an unrivalled thorough and comfortable shave.
| | |
| --- | --- |
| Scope of delivery: | Metallbox blau, Rasiermesser |
| Material: | Kohlenstoffstahl 1.2210, verziert mit 23 Karat Gold |
| Handle material: | Afrika Rindenhorn |
| Blade description: | bunter Rücken, Daumenloch, Hohlspiegel, Spanischer Kopf |
| Blade grinding: | vollhohl |
| Blade width: | 6/8" |
| Dimensions: | 15,9cm x 2,7cm x 1,1cm |
Related links to "Straight razor 6/8" Carbon | Bismarck | gold-coloured inlay"